The Dip
2015-07-01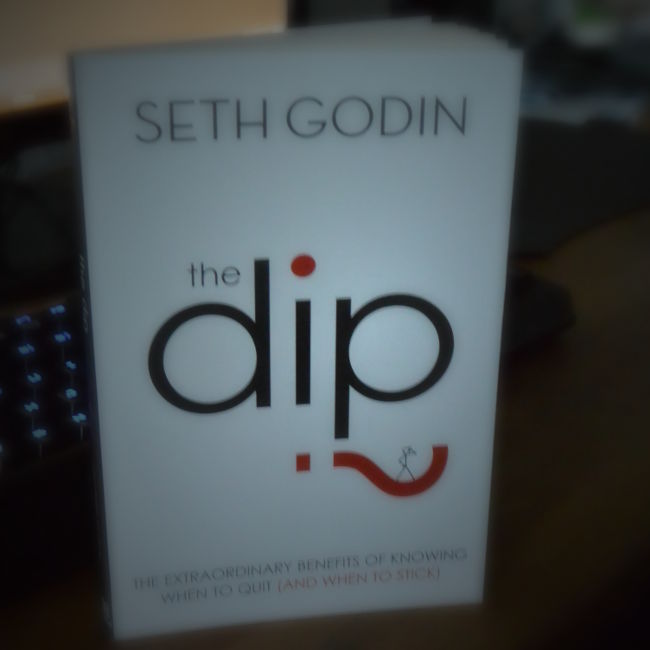 The Dip by Seth Godin is an interesting small book about quitting. At least that is how Seth Godin describes it and purposely undersells the depth of message.
By quitting he means, quitting the fruitless undertakings, quitting the hopeless quests before ever embanking on them and not quitting the worthwhile endeavours, even when it currently hurts.
The Dip is a really short book and worth the read. Seth Godin writes in his simple, yet though provoking way. I enjoyed reading it and thinking about it. It shows you that you need to pick your fights and persevere.